Join the Internationally acclaimed certified meditation teacher training from your home. A 5 star rated online meditation teacher training with full moneyback guarantee.
Experience the real class energy in Online training
"I am not here to create more followers to any person or any tradition. I am here to create fully aware Masters who can become true channels to spread the light of meditation in the World" – Master Dev OM
Experience A Deeper State of Meditation | Become Certified Mindfulness Meditation Master & Spiritual Life Coach
Design & Hold Your Own Meditation Workshops & Sessions | Work with corporate / groups / kids
The world needs many meditation masters and there are several dedicated people around the globe who can make into a great meditation master. But not everyone can travel. So for those who cannot travel to our school for any reason, they can join our online 100 / 200 hours OM Mindfulness Meditation Teacher Training Course. This online course covers all the aspects of the offline course and gives you the flexibility of doing it from your home in your time.
The online training is done with the real class's videos and with Master Dev OM's one to one guidance. It includes individual skype sessions, guided meditation training, video, audio, documents, and extensive practice.
The course can give you 100/200 hours of Yoga Alliance Continuing Education credit through the Subject Matter Expert pathway.
What is Included in the Online Meditation teacher training?
– Internationally accepted Certification to start your own classes/coaching
– 30/60 Videos of real classes of one and a half hours each
– 10/20 one to one personal guidance sessions with Dev OM
– Very loving and supporting atmosphere
– Unlimited questions and doubt clearance even after the course
– Practice and guidance of designing your own classes and trainings
– Anytime Classes to give you the flexibly of time and speed
– 3 amazing bestseller books by Dev OM including the meditation scripts and in depth practical knowledge about meditation, chakras and spiritual growth.
Learn meditations from different traditions:
Mindfulness

Breathwork

7 Chakra Healing Therapy

Yoganidra Master Training

Sound/Nada

Nature 5 elements

Happiness Module

Meditations from Lord Shiva

Buddhist

Yogic

Sufi
The Purpose:
100 Hours Online Meditation Teacher Training: (Including 7 Chakra Healing Therapy + Yoganidra Master Training)
The purpose of this training is to make you capable to design, develop and hold your own two to three day's meditation retreat, one/two day's meditation workshop, 2-4 hours meditation sessions, and corporate meditation training.

This training will develop a deeper level of understanding about meditation, meditative energies, and different meditation techniques.

This program also works as an effective tool for your own self-discovery.

During the program, students discover their own light and uncover the hidden master in them.
200 Hours Mindfulness Coach + Advanced Meditation Therapist Online Training:
(Including Master Breathwork + Shiva Consciousness + Heartfulness + Sufi Meditation Master Training)

Double certification of 'Spiritual Life Coach' (Extra apply)
Everything in 100 hours training plus the points given below.

You can design, develop and hold intensive 5 or 7 days Meditation retreats, Mindfulness retreats, Emotional Wellness retreats, and Chakra Therapy retreats.

It will prepare you to work as a personal Mindfulness coach and Meditation therapist.

It will give you the required insight to experiment with meditative energies and to develop your own meditations.

It covers Compassionate Communication and other effective tools of emotional healing and developing Compassion.

It includes Breathwork Master training and Path of Love meditation therapy.

It Includes higher meditations from ancient tradition for a deeper connection with your own consciousness and rapid growth in inner energies.
Why learn from Master Dev OM?
Master Dev OM is a Himalayan yogi and spiritual guide from India who is:
Trained directly with the greats like The Dalai Lama, Thich-Nath-Hanh (The Father of Mindfulness) and the great icon of compassion Mother Teresa.

Closed down his software export business at the age of 29 and took initiation into the spiritual life. Dedicated his life to meditation and spiritual growth.

Lived and meditated in the ashrams of Maharshi Raman and Osho for years.

Lived in isolation for 6 years in deep meditation in the Himalayas in the Jungle of Mcleodganj and Leh.

Internationally acclaimed Trainer, Speaker, and Author.

Author of 12 Self-help and spiritual books (4 Amazon bestsellers + amazon first rank holders in respective categories)

Creator of 50+ Guided Meditations and self-discovery tools addressing different emotional and psychological situations.

Given mindfulness talks and trainings in 36 countries including UK, Canada, USA, Finland, Denmark, Germany, Spain, France, Greece and more.

Has rich experience of living in different countries and cultures worldwide. He carries a deep understanding of the human psyche and emotions.

One of the very few non-traditional and non-yoga modern meditation master who has dedicated his life to mindfulness and to spread the light of meditation in the world. He does not promote any school of thought or any old scripture. As he says – "I am not here to create more followers to any person or any tradition. I am here to create fully aware Masters who can become true channels to spread the light of meditation in the World"
What would the Online meditation teacher training cover?
The training would cover all the backstage aspects of
how to hold a class/workshop

how to create the group energy

how to motivate people to meditate

how to create content and promote

practical training to handle the energy of the participants

how to align participant's expectations to the delivery

how to make them open and connected with the flow of activities

every other related aspect will be covered.
The training covers the basics of meditation like
What is Meditation?

What is 'not' Meditation?

What is being in Meditation?

How to get in and come out of Meditation?

Benefits of meditations – physical, psychological, emotional, spiritual
What will you get?
Worldwide Meditation Teacher Certification

Lifetime Meditation Usage + Group and Individual Teaching License

Lifelong group support

And you will get a few specials as mentioned below:
Meditation Script – You will get the scripts of all the meditations you will learn during the training along with the music.
Books – you will get three books written by Master Dev OM.
The Cosmic Energy and Chakra – that's about chakra therapy and how to manage your chakra energy naturally and how to connect with the universe and all the natural resources including the five elements.
21 Meditations for Empowerment – this includes 21 meditations along with the detailed scripts covering different aspects of human consciousness including physical wellness, emotional wellness, and mental wellness.
Beyond Karma – this is a guidebook helpful for your inner transformation and spiritual growth. It covers the topic ranging from Sadhna, karma, bidirectional consciousness, the functioning of the mind, and how to become a divine being.
Master's Music Library – you will get your Meditation Master's music library, which includes all kind of music ranging from guided meditation music, active meditation music, passive meditation music, dance music, keertan music, space creation music, and other all kind of required music to hold a workshop and training.
Class Video Recordings – You will get the recordings of all the classes of the training. This will help you to revisit any subject, makes your proper notes, revise and the entire course + have a ready reference for your life
Workshop Designs – and then you will get the actual design for several workshops and retreats based on different scenarios – like a program for corporates, a program for children, a program for women circle, a program for general people, a program for emotional wellness, a program for self-love and self-healing, a chakra workshop design and so on.
Authentic and Heartful Teachings – from the renowned meditation masters.
Complete Process – A complete practice, learning, teaching, being inspired by everyone in the group and share your inspiration in return.
How is the course designed? – Master Dev OM Explains.
Google Reviews about Dev OM Mindfulness Meditation Teacher Training
Mystic Dev om is the living gem one has access to , his teachings are a great mind opener not only for those who have selected this journey organically but also for those who are non believers of the term meditation and spirituality. His aura encompasses one with love , knowledge and truth that penetrates the human mind with pure consciousness. A practical urban guru that makes you experience fundamentals of your own body through various mediation techniques. Love and light to everyone reading this review and reaching Dev om.

Yashas Khosla


3/12/2020

More connected then ever. More happiness, more grathfullness and the most important for me : more love. Do something for yourself. Offer to you the most beautiful gift. 🙏🤲💖

Nayami Spidera


7/16/2019

I met Dev Om in 2015, when life was uncertain, was little scattered and it was then he walked into my life, like Ray of sunshine. And ever since then life took a 360 degree turn. His insights on the journey of life opened up a whole new dimension, expanded my perspective, made me learn to love because it is only in loving oneself can one offer. Your vessel need to be full in order for you to give. Thank you Dev Om for guiding me to journey of life and bliss.

Kavita Das


11/27/2019

Did the entire 100HR training ONLINE at the daily pace of the videos. The experience is quite mind blowing! The fact that you can come out with the ability to formulate workshops and the skills to share the techniques is actually just a bonus! Because the gift of feeling yourself EXPAND in such a short period is the real gem of a takeaway. Dev always made me feel he was there to answer my questions with honesty and AUTHENTICITY and also share in my progress and small victories. The SIMPLICITY of the techniques taught belie the fact that they give the most amazing experience without a hint of religiosity while remaining truly PROFOUND. The lessons are very APPROACHABLE and so easy to do on your own and yet here I am utterly transformed after just 10days.

Cathy Mahusay


5/05/2020

The experience has been fabulous. Had an agenda of identifying myself and would say have been not just able to achieve that but was also able to go beyond. The 10days which passed were never tiring and was always a new experience and energetic with different techniques everyday for different purpose.

Er.Swapnil Shah


3/23/2019

Course content is good. Dev Om teaching is easier to understand and grasp. Join this to understand what meditation is really.

Makarand


10/01/2019
I am new to meditation. Can I join?
Yes absolutely. Our course is designed to support a newcomer as well as an experienced meditator, and in fact, it will help you to develop an authentic spiritual practice in your life.
How this course can help me in my personal life and personal growth?
Participants of this course usually experience:
A lifetime shift of energy

A deep self-discovery process

Series of amazing interactions with total acceptance of your being, nonjudgmental atmosphere, sense of increasing peace and bliss inside, and the abundance of pure meditative energies.

Discovering your inner strength and true potential.

Becoming deeply connected with your true Self.

Develop a lifelong spiritual friendship with Master Dev OM.

A shift on a higher spiritual level in your practices.

A great improvement in your communication skills where you will start to speak from your heart, can express yourself honestly and clearly, can understand others truthfully and be understood.
Fees and other details:

Fee for 100 Hours: Euro 500 (Regular price Euro 980) Pay & Enroll Now
Fee for 200 Hours: Euro 900 (Regular price Euro 1800) Pay & Enroll Now
Class Schedule: You can start any time and can do the classes in your own pace. Master Dev OM will initiate you into the course himself on a one to one video call. In the call he will guide you into a meditation together with him. He will also explain you how to follow the course and how to contact him during the course.
How to pay? : Pay by card by clicking on the link given below. If you want to pay through the bank a/c or want to talk to the master first, then fill up the form.
5 things a seeker should find before registering for a Meditation course?
Who is the teacher? What is his profile? Is he a dedicated meditator? Are there many teachers coming to teach different classes? What is their profile and meditation experience.

Is it a dedicated meditation school or a Yoga school also offering meditation courses?

How many years the teacher has dedicated into his meditation journey and what experience he has had?

Is he promoting or following any particular tradition or school of thought? Is he going to push you in that. i.e. Kriya Yoga, Osho, Ashtanga Yoga, Himalaya Yoga tradition etc

Talk to to teacher. Ask your questions. Have a video call. See if you connect with his energy and resonate with his answers. Is he answering by his wisdom and experience or giving you bookish knowledge?
Never book a course because it is cheap. This course is about your life energy and transformation. It can decide your future path in life. Also there is no similarity of the course content of any school because everybody teaches according to their own journey, experience and the tradition they follow. So don't think that you get the same thing in all the schools.
Meditation – The key to happiness? (EN) – Podcast with Dev OM recorded by a student.
I spent nine days with Dev OM and attended his wonderful Meditation Teacher Training. He inspired me so much that I invited him to this podcast episode. I feel very honored to do my first interview with him. In this interview, we are covering questions like "What does the world need meditation?", "What's the key to happiness?", "How do you make it to the Dalai Lama?" Is a ten-day Vipassana meditation a "must" on a spiritual journey? " and many more! https://blankpaperstories.podigee.io/5-meditation-the-key-to-happiness
Here is a link to Dev OM's latest Podcast on an American channel.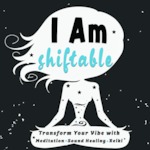 EPISODE DESCRIPTION
Lindy and Mars welcome their first guest Dev OM, who was one of their meditation Masters they studied with, in India. Learn about Dev's journey and studies with greats like the Dalai Lama, Mother Theresa, and Thich Nhat Hanh. Dev shares wisdom he has gathered since childhood through his career in bringing the internet to India to how he arrived at opening the Dev OM Meditation & Happiness Commune, in Rishikesh, India. Enjoy as Lindy and Mars sink deeper into the student/Master relationship and they explore questions like the meaning of life, overcoming triggers, how to know your dharma or life purpose, and advice for listeners to make a big shift. Dev provides this week's guided mindfulness meditation called "Being of Light" which helped cure back pain Mars was experiencing and put Lindy into a deep sleep for the night! He is also offering listeners some very generous giveaways, so be sure to use the links below to receive his gifts.
By listening to this podcast one can have a fair idea about his approach towards meditation and a great life 🙂 He is also conducting one of his meditation in the end.